Eero Tarasti
The Challenge of Existential Semiotics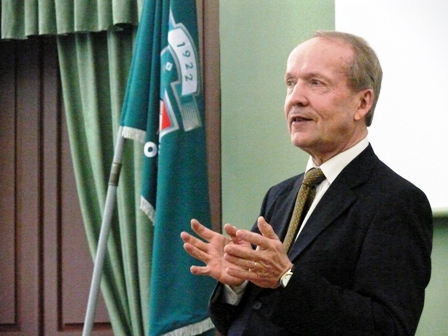 Doctor Honoris Causa of New Bulgarian University for his exceptional contribution to the Musical and Structural Semiotics, Institutional consolidation, and popularization of the Semiotics, as well as his contribution to the development of the Master's and Doctor's Programs in Semiotics at NBU.
Eero Tarasti is a Finnish musicologist and semiologist, currently serving as Professor of Musicology at the University of Helsinki.
He received his Ph.D. degree at the University of Helsinki in 1978, writing his dissertation Myth and Music on Richard Wagner, Jean Sibelius, and Igor Stravinsky. Then, Tarasti served at the University of Jyväskylä between 1979–1984, where he was appointed Professor of Arts Education in 1979 and Professor of Musicology in 1983. In 1984 he took the position of Professor of Musicology in Helsinki, succeeding Erik Tawaststjerna. Tarasti has held posts as Director or President in several semiotic and musical societies and since the 1970s has written and edited numerous books encompassing a semiotic approach to music. He is the President of the International Association for Semiotic Studies (2004–current), and the Director of the International Semiotics Institute.